Secure Banking Online

HDFC Bank's Internet and Mobile Banking services are safe and secure as various measures are put in place to protect your personal banking information from disclosure to third parties.

To enhance this protection, here are some things you should be vigilant about:


SMSes informing you that your HDFC Bank NetBanking account will be blocked if you do not update KYC/PAN/Aadhaar details. Do not click on links in such messages. 


Scamsters who advise you to download third-party screen-sharing apps to help resolve your complaints. By downloading and installing such apps, they may get access to your mobile screen and other mobile data.


Fake helpline numbers updated on search engines by scamsters that you may call, who will seek your banking details. Refer only to the official HDFC Bank website for contact details. 


HDFC Bank strongly recommends a few Dos and Don'ts for maintaining the confidentiality of your banking accounts: 


Do not share your Customer ID and login password, OTP, ATM PIN, card number, CVV, expiry date, UPI VPA/MPIN with anyone over message, call, email, etc.  


Do not click, open, or respond to emails, messages, links, etc, with lucrative offers, cashback, discounts, rewards points, loans with low-interest rates, etc. 


Do visit only the official HDFC Bank website or the company for correct Customer Care or Helpline numbers. 


Other important things to note: 


HDFC Bank's transaction monitoring numbers are 6000 7475 & 6160 7475. Always attend calls from these numbers."
SMSes from HDFC Bank will always include a header like HDFCBK / HDFCBN/ 186161. Any link contained in HDFC Bank SMSes will only come from the hdfcbk.io domain. ​​​​​​
You don't need to enter UPI PIN or scan QR code to receive payments through UPI.  
​​​​​​​

Click here for any queries, complaints or support.
HDFC Story 05 Phishing and spearphishing
Modus Operandi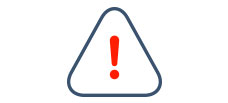 What is SMS Spoofing?
SMS Spoofing is when fraudsters send fake text messages, pretending to be someone else. They might act like they're someone you know or from a trusted organization. But their real aim is to make you click on a link that secretly puts malicious software on your device.


Here's how you can stay safe:
1. Watch out for suspicious Links in SMS and WhatsApp:
Don't click on links from people or numbers you don't know.
HDFC Bank will always send SMS from sender IDs like "HDFCBK" or "HDFCBN" and links with "hdfcbk.io"  


2. Don't Download Fake Apps:
Only get apps from safe places like the Google Play Store or Apple's App Store.
Don't put confidential information on websites that don't seem trustworthy.
​​​​​​​
3. Protect Your Personal Info:
Do not click/visit/download any links or content sent to you via SMS or Email from an unknown sender.
Follow these tips to stay safe from cyber frauds! 
Security Newsletter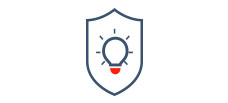 Phishing is one of the fastest rising cybersecurity threats worldwide. This technique uses electronic communication - email, telephone or text message to lure individuals into revealing their sensitive information.
Mobile Banking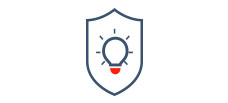 Mobile Banking brings you a modern, intuitive banking experience, with same security you are familiar with.

Beware Of Frauds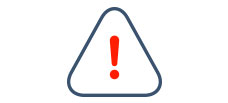 Be aware of the different kinds of frauds and scams, and know how to identify and protect yourself from them.
Security Measures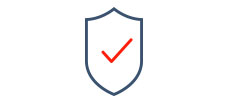 The steps we take to protect you with security solutions and robust processes.
Security Tips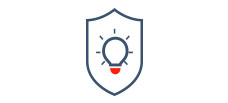 A few basic security guidelines for whenever you transact online - the dos and don'ts.