What is a forex card?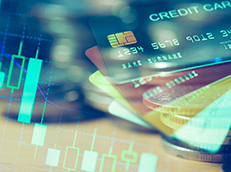 A forex card is your best friend on your travels abroad. It is the easiest way to carry foreign currency and pay for expenses on your overseas trips.
Think of a forex card as a prepaid travel card that you can load with a foreign currency of your choice. You can use a forex card just like a credit or debit card to pay for your expenses in a local currency abroad. You can withdraw local cash from an ATM.
With a forex card in your wallet, you need not carry wads of cash on your sight-seeing trips in a new country.Forex cards are considered one of the safest ways to carry money on your international travels.
Easily pay for entry tickets, rail and bus passes, taxis, restaurant bills, shopping etc with a swipe or a wave of your forex card.
What are the different types of forex card?
A forex card comes with two main variants–multicurrency forex cards and single currency cards. A single currency card has limited use, and you will incur higher cross-currency charges if you use it in another currency. A multicurrency card like the HDFC Bank Multicurrency ForexPlus Card for example, can travel with you wherever you go. You can load it with up to 23 currencies and use it across the world. You can also shuffle funds from one currency to another whenever you need via prepaid NetBanking -- for example, if you are visiting two countries which have different currencies.
If you are a student, you can opt for the HDFC Bank ISIC Student ForexPlusCard, which works as a global student identity card as well as an easy way to pay for your expenses.
Besides these, you can get specialized cards like the HDFC Bank Hajj Umrah Card (that caters to the unique forex needs of Hajj pilgrims).
HDFC Bank also offers the Regalia ForexPlus Card for frequent travellers. You load the card in USD and you can seamlessly use it to pay in any currency around the world without incurring additional cross currency charges. The Regalia ForexPlus Card saves you the hassle of moving funds within your card from one currency to another.
What is a contactless forex card?
A contactless card lets you make payments for your purchases at retail outlets simply by waving or tapping at the payment terminal. It is a safer and more convenient way to pay because your card does not need to leave your hand.
What are the benefits of a forex card?

A forex card comes with several benefits. It's the cheapest way of carrying and paying in foreign currency internationally; it's safer than cash; cheaper than other cards and convenient as credit or debit cards; you can use it for multiple trips; and you get to enjoy special privileges and discounts wherever you go. To know more about forex card benefits, click here.
 
Apply for a Forex Card now and travel without the hassle of carrying cash!
 
* Terms & conditions apply. ForexPlus Card approvals are at sole discretion of HDFC Bank Ltd. The information provided in this article is generic in nature and for informational purposes only. It is not a substitute for specific advice in your own circumstances.