ThisPageDoesNotCntainIconPay

When should you upgrade your credit card
When to Upgrade your credit card?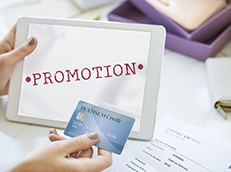 Do you use your Credit Card regularly? If so, it is essential to know when to upgrade your Credit Card. With changing times and constant upgrades of offers, promotions, and rewards prevalent on Credit Cards, it is imperative to keep up. This also brings forth changing needs. Luxury travel and shopping purchases have become a means to de-stress and get a much-needed break, which is why your Credit Card should be able to keep up with your evolved needs. Through this article, we take you through our guide of when you should upgrade your Credit Card. 
1. If you got your present Credit Card 5 to 10 years ago, chances are that you are missing out on the current benefits that come with an upgraded Credit Card. You could be missing out on unlimited CashBack and gift vouchers every calendar quarter. With the Paytm HDFC Bank Select Credit Card, you could have all this and more. 
2. Your spending habits have changed. If your monthly spending is concentrated in one specific area, such as grocery shopping or fine dining, it is the right time to upgrade the card to benefit from a Credit Card that offers rewards, promotions, and offers on every spend.  
3. Every time you spend with your Credit Card, you don't earn any rewards or CashBack. If this is a concurrent event, then it's time to consider an upgrade of your Credit Card. Speaking of an upgrade, the Reserve Bank of India (RBI) has issued a new rule termed 'Tokenisation'. To summarise, tokenisation has been mandated to ensure that sensitive details, such as your card number, CVV, etc., are no longer saved online and are instead replaced with a unique number or 'token'. The tokenisation date has currently been extended to June 30, 2022.  
4. The right time to upgrade Credit Card online is to look for more significant benefits with every spends. If you use your Credit Card for every purchase online and offline, it is time to get a Credit Card that offers benefits and rewards ranging from grocery, fuel, fine dining, travel, and many more such inclusions. 
To know more about offers on Credit Card, click here. 
Looking to purchase large ticket items? Many banks such as HDFC Bank offer Credit Card spends that can be converted into EMIs to reduce the burden of a one-time payment of a high priced item. If such is the case, you can opt to upgrade your Credit Card to a specific niche.  
Along with that, if you're looking for a specific perk or feature, you can select to upgrade your Credit Card to provide you with those requisite benefits.  
With an extensive list of when to upgrade your Credit Card, click here to enhance and upgrade your Credit Card with HDFC Bank today. To know more, click here.  

Apply for Credit card online and avail instant rewards and deals

*Terms and conditions apply. The information provided in this article is generic in nature and for informational purposes only. It is not a substitute for specific advice in your own circumstances. Credit Card approvals at the sole discretion of HDFC Bank limited. Credit Card approvals is subject to documentation and verification as per Banks requirement.