ThisPageDoesNotCntainIconPay

What are the advantages of Forex Cards for students
What are the advantages of Forex Cards for students?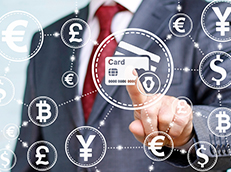 Studying abroad presents a thrilling chance to explore a different world and gain some valuable experience. But at the same time, it comes with its own set of challenges. Money is the biggest factor here.
Once you have secured admission into the university and course of your choice, and even figured out your accommodation arrangements, the next challenge is to go about trying to settle into a daily routine. You need to buy groceries, books, clothes and other items without which you cannot live or study. And you also need to step out and explore the new city you are in.
All of that requires money. So how do you manage that?
One of the best ways for students to carry money abroad and manage their expenses, is through a Forex Card. Another helpful asset is a travel card for students such as the internationally recognised ISIC card.
To know more about the ISIC Student ForexPlus Card, click here.
HDFC Bank actually offers a combined card for students called the HDFC Bank ISIC Student ForexPlus Card – benefits and advantages of both cards in one.
The benefits of forex card for students are multiple. Here are some for you to consider:
Protection from fluctuations in exchange rate 
The card is available in three currencies – US Dollar, Great Britain Pound and the Euro. Once you load up the card with currency, you can then use it without any worry. You can also lock in the exchange rate, which is usually the same rate as the day the card is first activated. This is one of the major advantages of forex cards for students.
Cash availability 
You can obtain cash in the local currency from an ATM by using your Forex Card for students. Further, in case the card is lost, stolen and is not working properly, you can call the bank's helpline to arrange for an emergency cash drop at your location.
Technical Assistance 
In the event of a loss, damage or theft of the card, as mentioned earlier, you can contact the bank's international helplines for assistance. You can also arrange for an emergency cash drop at your location if necessary.
Tracking 
You can request an ATM pin change and keep track of your expenses via the Prepaid NetBanking service. This can keep you aware of your monthly expenditure, and help you manage your finances better.
Shopping benefits 
With over 41,000 partners in 130 countries, you have a vast array of discounts and shopping benefits available to you. You can get discounts on books, food, accommodation, travel, as well as other shopping expenses. This is one of the most highlighted student forex card benefits.
Global Recognition
The ISIC card is internationally recognised in at least 133 countries, and this opens up the field for you to travel despite being on a student on a tight budget.
Insurance Cover 
The HDFC Bank ISIC Student ForexPlus Card comes with insurance cover of upto Rs. 5 lakhs in case of theft or mis-use of your card, including counterfeiting and skimming. Further there is an accidental death cover, a passport reconstruction cover, as a well as cover for loss of baggage and checked-in baggage.
Safety and convenience 
Carrying a single card instead of wads of cash or travellers' cheques is much safer. You have less cause to worry about theft or damage. Further, in case anything does tend to go wrong, you can contact the international helpline for assistance.
Instant Reloading 
You can use the Prepaid NetBanking facility for instantly reloading the card with money, in case you run out of balance.
Ready to take advantage of the Forex Cards for students? Click here to apply for your very own HDFC Bank ISIC Student ForexPlus Card now.
* Terms & conditions apply. ForexPlus Card approvals are at sole discretion of HDFC Bank Ltd