All New PayZapp for Online Payments. All New Offers!
Save up to Rs. 1,200* per month on bill payments, recharge, shopping and more. Choose to Pay your Way with the all-in-one payments app. T&C apply*

HDFC Bank's PayZapp App Is…

Fast
Send money, pay for shopping in a click

Convenient
Transact anytime, anywhere

Secure
Card details aren't stored on phone or shared
We have upgraded your PayZapp experience – Download the new app and use the same mobile number. Please note that the access to your old PayZapp wallet balance will be stopped on May 10, 2023. The old wallet balance will get transferred to the new PayZapp wallet on successful registration & KYC validation.
We recommend that you upgrade to the new app immediately or exhaust the balance in the current app by May 10, 2023. Any available balance beyond May 10, 2023, can be transferred to you June 1, 2023 onwards and only after submission of valid PAN copy and cancelled cheque via the Help Centre section on the new app. 
All You Need To Know
One-click payments
One-click payments
Pay, recharge, send money in one click
Transact anytime, anywhere in minutes
Secure transactions
Secure transactions
Information on credit cards are not stored on your phone or shared with partner merchants
Protect transactions with a unique 4- to 12-digit password
Range of payments
Range of payments
Shop online, compare and buy products, book flight tickets on SmartBuy
Pay your bills, recharge mobile phone and DTH connections or send money to your contacts

Download Now

For any frauds/cybercrime related cases pertaining to PayZapp, please report/write to hdfc.plutus@hdfcbank.com
FAQs
What is the use of PayZapp?
HDFC Bank's PayZapp is an online payment app, that doubles as a digital wallet and a virtual card. You can use PayZapp to pay for online and offline services like paying bills, sending money, shopping online, etc., without having to use your bank account or cards.
Is PayZapp only for HDFC Bank Customers? 
No, it is not. Both, HDFC Bank and non-HDFC Bank customers can access the PayZapp app.
What is the transaction limit on PayZapp? 
The PayZapp transactions limits are ₹10,000 per month for non-KYC Accounts and ₹200,00 per month for KYC-compliant customers.
Yes, PayZapp is incredibly safe. PayZapp logins are secured with PIN and biometrics. Plus, all transactions are password-protected and must be authenticated by the user to prevent unauthorised usage.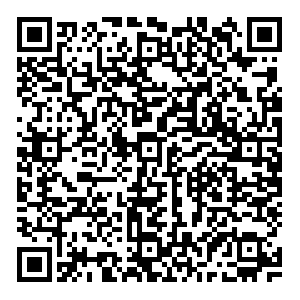 Make Payments in One Click using PayZapp | HDFC Bank
Know What Is Payzapp Card And How Does It Work
Read Our Customer's Experiences

Payzapp: UPI, Payments very easy to install and use compared to other application I looked at. Thank you for such a great app that helps new users. Would recommend this app to anyone
- Kamal Kant Mishra

​​​​​​​
Customer service support is good. The best thing in UPI transfer is that if we put a mobile number, it automatically searches for a respective UPI account, which can be any gpay,phone pe,etc.

- Abulkalam Azul


​​​​​​​
Much faster than the previous PayZapp version and no error or bugs seen. Points earned can be converted to cash. Using it more than my other mobile payment app (which I have been using for a long time now).

- Mahendran S C

After the update, the app has been super user-friendly and the design is great. Also, they give lots of cashpoints for all transactions
- Nirupama V​​​​​​​


I am loving this new interface. App experience is smoother and quicker. All features and functionalities are well organised. Reward program is also good.

- Ajay Yadav​​​​​​​​​​​​​​

Its very handy to use. App looks very beautiful than any other apps. All features are good. Payments are done very fast. Thank you HDFC for this app.

- Pradyuman Kumar Mohanty


​​​​​​​
Ul interface is so attractive and beautifully well designed. It's faster than any other UPI apps. My experience about this apps so amazing :)

- Pintu Prajapati