ThisPageDoesNotCntainIconSecure

4 myths about digital banking busted
4 myths about digital banking busted
​​​​​​​Gone are the days of standing in long queues at the bank, waiting for one's turn to make a deposit or update one's passbook. Digital banking has simplified our lives, making it possible to conduct our banking needs online or on our mobile phones. Most banking functions can now be done digitally, including fund transfers, bill payment, and even keeping a check on one's account balance.  

But there are still certain myths and misunderstandings about digital banking that prevent many people from fully investing in this revolutionary technology. Let us take a look at some of these myths and why they don't hold true. 
​​​​​​​​​​​​​​​​​​​​​
Myth1: Digital banking is not safe 

Reality: Some consumers are apprehensive of using a Mobile Banking app due to safety concerns. However, such fears are completely unfounded as these apps have added layers of security to ensure your personal information remains safe. Even if your phone or laptop gets stolen, your details cannot be accessed without appropriate login information. In most cases, there are also added permissions and security questions that make it virtually impossible to misuse the banking app on your phone.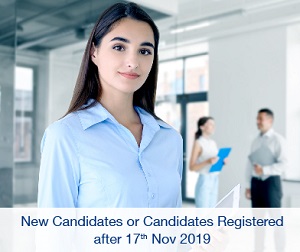 Myth 2. It does not serve all purposes 

Reality: Some people feel that downloading a banking app is a waste of time as most of the actual banking transactions happen physically at a branch. This myth is entirely false as modern banking apps have a full range of functionalities that let you do most transactions online. So, there's no need to rush to the bank to pay bills or transfer funds; it can all be done on the app from the comfort of your home or office! Some banking apps even offer the facility to activate and deactivate cards and set alerts to monitor your cash flow. Moreover, you can apply for cards and loans through your banking app and can also open Fixed deposit and recurring accounts from it. 

Myth 3. The 'personal touch' is lost 

Reality: Even though mobile banking makes transactions more convenient, people still visit their bank branches to conduct transactions such as opening a savings account or depositing some funds. A lot of consumers like to keep in touch with their personal banker and maintain a relationship with their financial institution by visiting the bank branch once in a while. So, there's no need to worry that bank branches will soon disappear, and your transactions will become impersonal.
Myth 4. Apps can mess things up 

Reality: It is true that we all fumble at times with our phone, but Mobile Banking apps ensure that your account information remains safe. Even if you make an incorrect transaction or press the wrong button, you can revert the action on the subsequent confirmation check. Or you can contact customer service to make sure that a wrong transaction doesn't go through. Banking apps have a number of security checks inbuilt to ensure you do not make any irreversible mistakes while using them.
​​​​​​​
With all these myths busted, it is difficult to see why one wouldn't want to embrace digital banking wholeheartedly. Download HDFC Bank MobileBanking app and see the difference. You'll appreciate the swift transactions, quick bill payments, and easy monitoring of your account details. To make sure, your transactions are safe while using Internet banking, click here. 

HDFC Bank MobileBanking app makes the banking process a breeze, and you will never have to worry about physically visiting the bank anymore!
*The information provided in this article is generic in nature and for informational purposes only. It is not a substitute for specific advice in your own circumstances.​​​​​​​​​​​​​​​​​​​​​