Term Deposit vs Fixed Deposit - A Detailed Comparison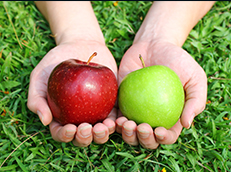 Term Deposits are one of the best investment options for people who are looking for a stable and safe return on their investments. In Term Deposits, the sum of money is kept for a fixed maturity and the depositor is not allowed to withdraw this sum till the end of the maturity period. That is why they are called as Term Deposits because they are kept up to a particular term. But when it comes to Term Deposit, here's what you need to know.
There are two types of Term Deposits:
Recurring Deposits
Fixed Deposits
Recurring Deposit:
In a Recurring Deposit, a fixed sum of money is invested at a fixed interval. In most cases, this interval is once a month. The investments earn interest on them till the maturity period. To put it simply, a Recurring Deposit is like opening several different Fixed Deposits, each with the same maturity period.
Once the sum of money and the tenure of the Recurring Deposit is fixed, it cannot be changed. Premature withdrawal is possible, but there will be a penalty in the rate of interest that is given by the bank. The minimum Recurring Deposit amount is Rs. 1,000 and can be increased in multiples of Rs. 100. The minimum period of investment for a Recurring Deposit is 6 months and the maximum period is 10 years. The rate of interests on Recurring Deposit ranges between 7% to 9%.
Some banks provide an option to convert a Recurring Deposit to a Fixed Deposit on the maturity.
Fixed Deposit:
Fixed Deposits are deposits where a particular sum of money is invested for a fixed duration. The duration of Fixed Deposits is flexible. It can range from 7 days to 10 years. The rate of interest for the Fixed Deposit depends on the period for which the funds are locked in.
Just like a Recurring Deposit, a Fixed Deposit amount cannot be withdrawn until the maturity period. Premature withdrawal is allowed after the bank charges a penalty in the rate of interest. The minimum amount of investment for a Fixed Deposit is Rs. 5,000. The rate of interest on the Fixed Deposit ranges from 4% to 7.5%. You can also calculate your rate of interest using the FD calculator.
Some banks provide the option of a sweep out facility where the amount above a particular balance in a Savings Account is automatically converted to a Fixed Deposit. This helps the Savings Account earn more interest.
Term Deposit vs Fixed Deposit:
A Fixed Deposit is kept for a longer period and hence it earns a higher rate of interest. A Recurring Deposit takes a defined sum and invests it every defined period. This means each instalment earns interest for a lesser period than the previous instalment. The interest on a Fixed Deposit for the same maturity is more than that on a Recurring Deposit.
However, a Recurring Deposit is a convenient way of investment for people who have a fixed investment amount per month. As such, the investment type depends on the goals and funds available.
How do Term Deposits work for the bank?
A bank's primary operations are lending and borrowing. To lend money to people in the form of loans such as Personal Loans, Home Loans, Car Loans, etc. a bank needs funds. It gathers these funds in the form of Term Deposits, Savings Accounts and Current Accounts. It pays an interest on the borrowings i.e., on Term Deposits or Savings Deposits and charges interest on loans.
As such, a bank is always in need of funds from depositors, especially in the form of locked-in capital such as a Term Deposit.


Click here to know more about Recurring Deposits and Fixed Deposits!

You can create your Fixed Deposit or Recurring Deposit Asset through an HDFC Bank Savings Account. New customers create a FD / RD by opening a new Savings Account, existing HDFC Bank can create their Fixed Deposit / Recurring Deposit by clicking here.

​​​​​​​Looking to open a Term Deposit? Click here to get your Fixed Deposit asset today.​​​​​​​
*Terms and Conditions apply. The information provided in this article is generic in nature and for informational purposes only. It is not a substitute for specific advice in your own circumstances.
Open Fixed Deposit Online At Home