Startup Business Guide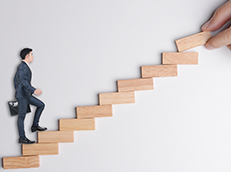 Starting a business is challenging yet exciting. But a lot of people don't follow through with the idea since they feel that starting a business is hard work. And so it is. Truth be told, many individuals have what it takes: creativity, a great idea, and sufficient capital. A few intangible qualities are a must when you start a business, of which desire and determination rank high. What many lack are patience and the will to see things through. The early stages of running a business can get overwhelming. An effective approach would be to generate a plan and stick to it, along with addressing other requirements.
Here's a guide to everything you need to know before starting your business:
Part A: Getting started
Brainstorm it:Having an idea is great but you need to give it legs. As a future entrepreneur/business owner, it's your job to think about all aspects of your business.
Who is your target market?
What are the risks you need to take?
How much can you spend on marketing?
What should your customers know about you?
By having answers to these questions and being well-prepared, you will appear confident about your business. Confidence is attractive; it will make people look at you and your business differently.
Decide the structure of your business:Once the viability of your business has been determined, the next step would be to ascertain if it's going to be a sole proprietorship, a partnership, a corporation, or a society. This is a significant decision that you have to make. All the models mentioned above have different liability, taxation, and planning.
Register your business:The name of your startup plays a vital role in every aspect of your business, so make it a good one! After choosing an apt name, you will have to register it. Depending on the business model you choose, you may have to go about it in slightly different ways. Once the registration is done you will have proof of your business, which will enable you to move ahead – open bank accounts, secure loans, and proceed with other startup building activities.
Prepare a business plan:A business plan assists a startup by defining the business and its products and services, charting out goals, determining operating procedures, establishing marketing plans, and identifying competitors, among other things. Essentially it enables you to understand your industry structure. Also, if you want funds for your startup, this would be a compulsory document.
Mentors - ??A mentor is someone who has been in the industry for a longtime who can guide you. As the start-up world In India is seeing a new wave of entrants - youngsters, they will benefit with a mentor in their vicinity. A mentor will the know-hows of the industry which will help the youngsters take informed decisions rather than hasty or wrong ones. In the long run, this is a lucrative choice.
Create a brand:By creating a logo, visiting cards, stationery, etc. you are building a brand – a brand that customers will identify and remember you by.
Part B: Legal requirements
Do the paperwork: Amidst the fun – brainstorming, generating ideas, building a team, etc – routine work is unavoidable. Depending on the business model you chose, you must incorporate your business (if partnership firm or private limited company or limited liability partnership). After this you will need to go through the regular protocol – partnership registration, obtaining a certificate of incorporation, PAN, and other necessary documents. Depending on the type of business and the state you are located in (or operating in), you may need to apply for some specific licenses and permits.
Seek professional assistance:You cannot avoid the accounting and bookkeeping side of your business. Unless you're a number-cruncher yourself, you will need to hire a professional to handle the task. Keeping track of your financials will help understand where your money is coming from and going to. Having a proper accounting system will help your business run smoothly. It will let you create and manage your budget, fix prices and rates, file taxes, etc. Furthermore, you can keep track of payments received/made, invoices, payables/receivables, etc.
Investigate other requirements:In accordance with the type of business you are running, make sure you look into all the legal requirements needed for its smooth functioning. For example, payment of state tax, government tax, compensation for workers, sales tax, etc.
Part C: Setting yourself up financially
Open a bank account:Opening an account for your business is recommended. This will keep your personal account independent of your business account. When opening an account, banks will require details such as incorporation certificate, registered place of business, names of people involved, formation date, etc. Depending on the bank you choose and the type of account, there will be varied requirements. Contact the bank of your preference and find out what they need.
Apply for loans:Once your accounting system is in place, you know where you stand financially. If you feel that you lack capital, you can seek funding from banks or other sources. This capital can be used to start, grow, or expand your business. There are plenty of loan options available to customers who satisfy specific criteria. In order to find out how much you are eligible to get for a start up loan, or SmartUp Loan, approach a bank representative who will give you all the necessary details.
Establish a line of credit:If your business requires material from various vendors, it's best to establish a line of credit. This will help build a strong business relationship with vendors, a robust credit history, and also allow you to postpone payments as opposed to paying in advance.
Part D: Setting up shop
Find a suitable workplace:Pick a spot that caters to the type of business you run, the equipment you need, and overall setup of the startup. Choose the right location for your business – retail space, private office, home office, shared office, or commercial building. Also consider if you want to rent, lease, or buy office space. Make sure your company complies with all the requirements of the district before you go ahead and set up your base.
Hire employees:Once all the requirements are in place, you are ready to hire your staff. Depending on the type of industry, decide how many skilled/specialised employees you will need. Word-of-mouth is as good a way to get qualified staff as online job portals.
Set future goals:It doesn't matter if your business is one day old or one year old; you must constantly set goals to push your business forward. Study your employees, your competition, investors, and peers to decide what new goals you need to set to be successful.
There you have it: a blow-by-blow account of what you need to do to get your startup up and running!
Looking to apply for a start up loan from HDFC Bank? Click here to get started!
Read more on the different financial problems faced by small businesses must prepare for.
* The information provided in this article is generic in nature and for informational purposes only. It is not a substitute for specific advice in your own circumstances. You are recommended to obtain specific professional advice from before you take any/refrain from any action.