Open a Salary Account in 3 easy steps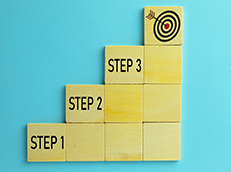 Salary Accounts can only be opened when an employer ties up with a bank. With this tie-up, the employer can transfer the monthly salaries in bulk in respective Salary Accounts of the employees.
Employers make the choice of the type of Salary Account, depending on which employees are offered benefits & facilities linked to their Salary Accounts.
Opening a Salary Account
Opening a Salary Account with a bank is a necessity in a new job. On joining a company, the employee needs to furnish his/her details to the same bank to have his/her Salary Account opened with the associated bank.
The employer can facilitate in opening the Salary Account. Some banks also give the facility to apply for a Salary Account online and get the 'customer's welcome kit' – account number, cheque book and debit card within a few days!
The documents required to open a Salary Account are:
A correctly filled application form to open the account
Proof of identity & address like:
PAN Card
Aadhaar Card
Voter ID Card
Driving License
Passport
An ID card issued by the Central or State Government
Public Sector Units (PSUs) and/or NREGA Job Card
Latest passport size photographs
Appointment Letter (as proof of employment with the company)
Note that a company ID is not accepted as proof of identity. It has to be an identity proof issued by the government of India.
Reimbursement Account
There are separate 'reimbursement accounts', where some other components (travel allowance, etc.) of the gross salary are credited every month. Reimbursement accounts are always with the same bank that has Salary Accounts for the employer. This account makes management of funds easy.
To open a Reimbursement account, you will have to submit the following:
Salary Account details
Debit Card details
InstaAccount
For those employees who need an account opened urgently, InstaAccount is the perfect solution. InstaAccount is NetBanking and MobileBanking enabled, so you can start transactions as early as 48 hours from account activation.
Requirements for opening an InstaAccount
Operational mobile number

Aadhaar number

PAN number

Individuals must be above 18 years and should not have an existing HDFC Bank Salary/Savings Account.
With HDFC Bank InstaAccount open a Savings Account instantly in a few simple steps. It comes pre-enabled with HDFC Bank NetBanking & MobileBanking and you can enjoy Cardless Cash withdrawals. Click here to get started!
Know more about Salary Account and its different benefits here.
* The information provided in this article is generic in nature and for informational purposes only. It is not a substitute for specific advice in your own circumstances.