6 benefits of SmartUp you need to know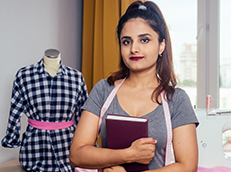 HDFC Bank SmartUp Account is basically a Current Account, tailor-made for the needs of a start-up business. It has plenty of featureswhich you can take advantage of for your business. It can be very useful for your fledgling business, and you can choose from either of the two options:
SmartUp Alpha Current Account: For those who have just started.
SmartUp Max Current Account: For those who have already obtained seed funding.

Whichever of the two account plans you opt for, you are sure to get a lot of benefits which will enable your business to develop and grow.
Benefits of SmartUp
Here are six benefits of SmartUp Account plan that you can get for your start-up business:
Banking Needs

Every business requires a Current Account to conduct its transactions. Since SmartUp's basic function is that of a Current Account, you can fulfil your start-up's necessary financial obligations through this account. You get 25 free transactions per month with an Alpha Current Account, upto Rs. 100 lakhs, whereas you can get 60 transactions, upto Rs. 200 lakhs with a Max Current Account. Further, the Platinum Debit Card you get with the account comes with cash back offers and discounts on grocery, lifestyle and entertainment expenses. You can also obtain a Credit Card backed by a Fixed Deposit, with a credit limit upto 75% of your FD.
Assistance with rules and regulations

Start-ups can often get tied down in trying to comprehend legal formalities and procedures that are necessary when conducting any form of business. SmartUp provides help with all these procedures:
Nodal Accounts: RBI requires that if you are a marketplace for goods and services, then you must have a nodal account. HDFC Bank can help you set this up.
Forex Advisory: The bank will provide a dedicated team of experts to help you adhere to FDI regulations for foreign trade transactions as well as FEMA and RBI mandated documentation.
Tax Collection: HDFC Bank is authorized to collect direct and indirect taxes. You can take full advantage of this when filing your taxes.
Networking and Marketing

It is vital for a business to be seen and be known. HDFC Bank SmartBuy presents a potential of more than 3 million visitors per month spending above Rs. 150 crores every month to businesses who are registered with SmartUp. There are 1200+ online and offline merchants who benefit from this alliance as HDFC Bank promotes these brands to its 37 million customers. This easy access to such a vast market is one of the major SmartUp benefits.
Mentorship 

Start-up mentors provide valuable guidance for new businesses thanks to their knowledge and experience in the field. HDFC Bank SmartUp provides a dedicated team of experts along with sessions with start-up mentors. A mentor can be a good sounding board for your ideas. You can read more about mentorship for your start-up here.
Alliances and Partnerships

Through the SmartUp portal, you can network with other businesses and forge mutually beneficial partnerships. The portal also helps you seek investors. You can interact with customers and obtain valuable feedback. For a start-up business it helps to monitor how well the product or service fulfils its purpose; customer feedback can be very helpful.
Digital payments and Collection Services

The bank provides you with a secure payment gateway to conduct your business related transactions. You can also get effective POS (Point Of Sale) solutions. The bank has at least 2400 locations for payment collection and cash management, along with other services such as eCMS, Payzapp and Chillr for online payments. You can also make bulk payments through the Enet platform.
Looking to apply for HDFC Bank SmartUP? Click here to get started!
* The information provided in this article is generic in nature and for informational purposes only. It is not a substitute for specific advice in your own circumstances.