NRE Account - Know What is NRE Account & it's Advantages for NRI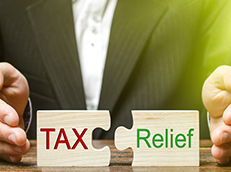 As an NRI or Non-Resident Indian, you might feel the need to have an account in an Indian Bank where you can deposit and keep all your foreign currency savings in Indian denomination. In such a case, an NRE Account is an ideal fit for you.
An NRE Account or Non-Resident External Account offers you this facility. Here, your money is converted into Indian Rupee or INR at the time of deposit. This means that you can deposit money in any foreign denomination, e.g. US Dollar and withdraw it in Indian Rupees.
Based on your personal requirements, you can choose from various types of NRE Accounts. These include Savings, Current, Recurring or Fixed Deposit Accounts. If you wish to open an NRE Account, you can open it either individually or jointly. However, if you wish to open a joint NRE Account, you can only open it with another NRI.
However, keep in mind that NRE Accounts are prone to exchange risk fluctuations. This means that if you deposit your money in US Dollars on 1 June 2018 and withdraw the money in INR on 30 June 2018, there are chances you might be withdrawing either more or less than the actual value of the initial deposit. This is because NRE Accounts do not offer any protection against currency fluctuations, which are very volatile and prone to change on a daily basis.
NRE Account Benefits:
Here are some benefits of NRE Accounts that make it very popular amongst NRIs-
NRE accounts are exempt from tax. This means that both, the principal amount and the interest you earn is free from tax.
You are also free to repatriate the principal and the interest amount without any restrictions. Repatriation means transferability. You are free to transfer your funds to a foreign account from an NRE account.
NRE Accounts can be used for personal purposes or for carrying on business activities in India. NRE Accounts are primarily used for making direct investment in India.
Looking to open an NRE Account? Click to get started!
Wondering where to invest your foreign funds in a Fixed Deposit Account? Opt for an FCNR Account now! Read more.
* The information provided in this article is generic in nature and for informational purposes only. It is not a substitute for specific advice in your own circumstances.