What are Current Account Opening Documents?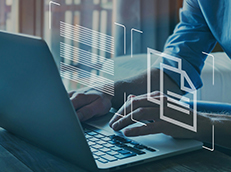 A Current Account is an account that is meant for businesses, professionals, trusts, associations, societies, institutions, etc. It provides the account holder with a wide range of benefits, including restriction free deposits and withdrawals, a higher number of free cheques available per month, convenient transfers and deposits in different branches, and even an overdraft facility. All this makes a Current Account a must have for traders, businessmen, institutions and professionals.
Opening a Current Account is very simple. Many banks like HDFC Bank have a provision for opening the bank account online. Once the form is submitted, a customer care executive from the bank gets back to the customer to complete all further formalities.
To complete the account opening, there are certain documents which are required. Once these documents are submitted to the bank, the account opening formalities can be completed, and the Current Account can be opened.
Documents required for opening a Current Account:
​​​​​​​Here are the documents required for opening a Current Account:
Proof of identity of the proprietor/trader/professional/institution/association, etc. such as the PAN card. Additional documents for individuals include voter ID, passport, driving licence.
Proof of address for an individual: Telephone bill, electric bill.
Proof of the existence of the business:

Any of these documents will be enough to establish proof of the existence of the business:
Registration and Licenses issued by the Municipal authorities. This document is vital under the Bombay Shops & Establishment Act, 1948.
GST registration certificate with the number.
A registration certificate issued by Professional Tax authorities.
A business registration certificate issued by the respective State Government.
RBI (Reserve Bank of India) /SEBI (Securities and Exchange Board of India) registration certificate.
Licences by FSSAI (Food Safety and Standards Authority of India).
An import-export licence issued by the Director General of Foreign Trade.
Proof of address for business:
TAN (Tax Deduction and Collection Account) allotment letter by the Income Tax
Property registration documents
Property Tax/Water tax bills
Title deeds to the property/rental registration documents.
Existing bank account statements.
If the person opening the bank account is an NRI, the following additional documents will be required.
Customer declaration containing the following:
The funds will come from an NRO (Non-Resident Ordinary) / NRE (Non-Resident Rupee) / FCNR (Foreign Currency Non-Repatriable  account)
The firm is not engaged in agricultural activities, print media or real estate business.
If the entity opening a Current Account is a limited liability partnership, the following is required:
Certificate of incorporation for Limited Liability Partnership
Limited Liability Partnership agreement
List of designated partners and their Designated Partner ID (DPID) issued by the Ministry of Corporate Affairs
KYC (Know Your Customer) of Designated Partners
A resolution showing that the Designated Partner is authorised to be a signatory.
If the entity opening a Current Account is a company, the following additional documents are required:
Memorandum of Association
Articles of Association
Certificate of Incorporation
Certificate of Commencement of Business for a Public Limited Company
List of Directors of the company
Board Resolution appointing signatories.
Once these documents are provided, the bank representative will complete the account opening formalities and open a Current Account. HDFC Bank has tailor-made Current Accounts for different needs, with a simple account opening form. Once this form is filled up, and documents submitted, the account is opened.
Know more about the Current Account UPI here.
Looking to apply for an HDFC Bank Current Account? Click here ​​​​​​​to get started!
* The information provided in this article is generic in nature and for informational purposes only. It is not a substitute for specific advice in your own circumstances.