ThisPageDoesNotCntainIconPay

When to pay by debit card instead of cash
When to use a debit card over cash payments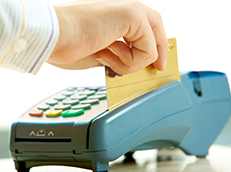 Digital payments have increased exponentially since the pandemic. According to RBI data, Debit Cards emerged as the preferred payment option with 69.6 million Debit Cards issued between April 2020 and March 2021. However, many small transactions require cash, and merchants that do not have the option of card payment – such as flea markets and street vendors – have to be paid in cash.
However, if an establishment accepts both card and cash, which is the better option? Here's a list of situations where you will be better off using a Debit Card instead of hard cash:


Expensive items: Debit Cards often make you eligible for deals when you shop. They can be in the form of CashBack or Reward Points. More expensive items will make you eligible for more reward points. This is not an option when paying directly by cash. Besides, stores dealing in expensive items usually have tie-ups with Debit Cards from major banks, so they sweeten the deal further with more perks.


Movie/play bookings: Most movie screenings happen in multiplexes today, and plays usually feature a singular company or troupe. There are many deals one can avail of by using a Debit Card to book tickets for these events. For instance, HDFC Bank Debit Card offers a great Saturday deal – buy one ticket on the card, and you get another absolutely free!


Weekly/monthly groceries: Everyday grocery items can be bought with cash from the local store, but when making bulk purchases that cost over Rs 2000, it is advisable to use a Debit Card. At such a level of spending, banks as well as stores start offering deals and offers. Some big supermarkets give discounts of up to 10% on grocery purchases on select days if you pay with your HDFC Bank Debit Card.


Travel bookings: It is advisable to use a Debit Card to purchase airline/railway tickets and to book hotel accommodations as the kickback received is no small amount. Besides, airlines offer many discounts and perks for regular customers, and the most obvious way they establish your loyalty is by checking how many times you have paid them using the same Debit Card. So, in this case, it pays to use a Debit Card and not cash.


Online purchases: This should be a no-brainer. Online vendors wish to retain customers and are always looking for ways to reward them. If you make purchases on a Debit Card it allows them to make a quick inventory of the purchases you have made over time and are more likely to offer you incentives and discounts. Banks favour this too and will often give cashbacks and other offers if you use their Debit Card to make purchases.
​​​​​​​

In addition to all the above instances, using a Debit Card for any type of payment right now with the pandemic on is prudent. It helps minimise contact and the risk of contracting the virus. It is safer than handling cash because there is no exchange of change.
In fact, if you have a HDFC Bank Visa Contactless Debit Card then it's even safer. You don't have to swipe the card or enter the PIN. You simply need to tap your card on the machine and your payment is done. Besides, the RBI recently raised the limit for contactless transactions from Rs 2000 to Rs 5000 on UPI or recurring transactions- making it all the more convenient. HDFC Visa Contactless Debit Card is the perfect solution for making payments safely when social distancing is the norm.
Read more about the different types of Debit Card available in India.


Applying for a HDFC Bank Debit Card is as easy as a single click. New customers can get a new Debit Card through opening a new Savings Account while experiencing hassle-free banking with HDFC Bank. Existing HDFC Bank customers can get their Debit Card reissued within minutes here. Thanks to our Cardless Cash service, you can get instant cash at an HDFC Bank ATM without needing a physical card – the power of 24X7 uninterrupted shopping is now in your hands.
*Terms and conditions apply. The information provided in this article is generic in nature and for informational purposes only. It is not a substitute for specific advice in your own circumstances. Debit Card approvals at the sole discretion of HDFC Bank limited. Debit Card approvals is subject to documentation and verification as per Banks requirement.