ThisPageDoesNotCntainIconPay

What to do if you are amongst those with an unusually high electricity bill
What to do if you're amongst those with an unusually high electricity bill?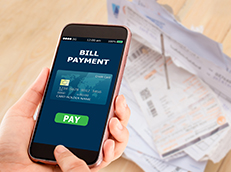 Over the past week, people from several parts of the country have been bowled over by exorbitant electricity bills that they seem to have racked up. For some in Maharashtra, their electricity bill for June was four times higher than usual, reaching over Rs 20,000. Even celebrities have tweeted their concerns over this unexpected rise in the bill. 
What electricity suppliers have to say 
According to suppliers, during the lockdown, electricity bill amounts were calculated based on the average consumption over the months preceding it. This was done as power distribution companies could not send their employees to collect precise meter readings. Consumers, thus, may have received lower electricity bills for April and May 2020, followed by an unusually high bill amount in June with the deficit amounts of the preceding two months factored in. Besides this, suppliers stated that higher electricity consumption in the summer months could have resulted in higher usage of certain appliances. 
Can you clear your inflated electricity bill? 
A relief in this situation is that you don't have to pay the entire bill in lumpsum. More importantly, some state governments have assured residents that they will not face power cuts over their bill payments. To this effect, MERC (Maharashtra Electricity Regulatory Commission) has clarified that for bills amounting to more than double the average between March and May 2020, consumers can make the payment in three EMIs. 
Easy ways to settle your electricity bill
Here are some smart and convenient ways to pay your electricity bill through HDFC Bank:
PayZapp – Link your Debit or Credit Card to HDFC Bank's exclusive payment app and clear your bill within seconds. You can also receive a 5% CashBack of up to Rs 200 with the promo code BILLPAY. 
SmartPay – With SmartPay, an automatic payment facility available on HDFC Bank Credit Cards, you can pay your utility bills at zero transaction fee. You also get a CashBack of up to Rs 1800 in a year, 
BillPay– Pay your bill instantly and automatically with your HDFC Bank Debit or Credit Card or account via BillPay. This service too is free to use. You can also get a CashBack of up to Rs 1800 in a year + Amazon vouchers up to Rs 500 with Automatic Bill Payments using HDFC Bank Debit Cards.
The methods mentioned above allow you to pay bills from the comfort of your home.
How to address the high electricity bill concern? 
Firstly, it is vital to ascertain whether the unusual electricity bill rise is in line with the explanation that power distributors have provided. To do so, check the average of the units you consumed over the past few months. If the units and the consolidated bill amount for June match, then there may not be much room for a complaint.
If the units are not comparable or are higher than usual, assess your electricity usage, leakages of electricity, condition of the electrical wiring, and your electric meter to be doubly sure.
After going through the above steps, if you still notice an anomaly in your bill amount, you may lodge a formal complaint with your electricity provider, by following the steps below:
1) MSEDCL (Maharashtra State Electricity Distribution Company Limited): 
Log on to MAHASDISCOM: MSEDCL's web service portal: https://wss.mahadiscom.in/wss/wss?uiActionName=getServiceRequestConsumerDetailsLink

Click on 'Complaint Registration' Tab 

Enter Consumer Number (12-digit code on Electricity Bill) and details such as your mobile number, landmark, city/village.

Select service request type as 'Complaint' from the drop-down menu.

Select service request sub-type as 'High Bill' from the drop-down menu.

Enter request details.

Click the submit button.

Please note down the 'Request ID' for further reference.
Alternatively, you can follow up on the status of your request or raise further queries by contacting MAHADISCOM's customer care Toll-Free No: 1912, 19120, 1800-102-3435, 1800-233-3435 or write to them at customercare@mahadiscom.in
2. AEML (Adani Electricity Mumbai Limited): 
Call on AEML's 24X7 helpline number at 19122. Keep in handy bill details such as the consumer number and your registered mobile number and lodge a complaint with the help of a customer service executive.
or
Register your complaint on WhatsApp by contacting +919594519122.

Register complaint by email by writing to helpdesk.mumbaielectricity@adani.com or post a letter addressed to the Division head (Business) of the respective division.

Or visit the respective Divisional Customer Care Centre or the Adani Corporate office located in Borivali, Mumbai (Post Lockdown).
URL's for reference: https://www.adanielectricity.com/contact-us/ https://www.adanielectricity.com/Faqs
3) TPC (Tata Power Company): 
Call on TPC's 24x7 Toll-Free Helpline Number, i.e. 19124. Register your complaint using the consumer number and Registered Mobile Number. Alternatively, you can register your complaint by calling on 1800-208-9124 or writing to customercare@tatapower-ddl.com.
Those aggrieved further can approach the Consumer Forum by registering a case for matters relating non-payment of a disputed bill under the "Consumer Protection Act." 
Well, here's hoping for the woes of the electricity bills will be relaxed soon! 
Sources:
https://www.hindustantimes.com/mumbai-news/inflated-bills-don-t-cut-power-supply-allow-emi-says-merc/storyIoM5Pgig9l5smFaYwnGBtL.html#:~:text=
​​​​​​​In%20a%20statement%20released%20on,the%20payment%20into%20three%20EMIs.
https://timesofindia.indiatimes.com/city/mumbai/dont-cut-power-over-june-bills-says-merc/articleshow/76699348.cms