ThisPageDoesNotCntainIconPay

Unlock the Festive Treats 2.0 Offers on Loan
Unlock The Festive Treats 5.0 Offers On Loan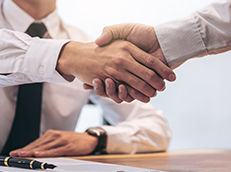 It's that time of the year again, the festive season is almost here, and we are sure you can't wait to celebrate with your loved ones to make every wish come true. You are wondering how this will be possible? With HDFC Bank Festive Treats, make this festive season big. The new digital wave has made it easy to shop remotely or get a loan instantly. You can use your cards to shop and get attractive CashBack and Reward Points. Make someone's day by shopping from them. Every year you even have a choice of EMI offers during festivals. Read more to see what we bring to you this year.

You now have more than 1000 reasons to celebrate, with HDFC Bank Festive Treats. Starting September until October, you can make the most of all the best loan offers on festivals. Whether it is EasyEMI, Personal Loan or Car Loan, you can choose from any one of the below and bring home big surprises.

The festivities don't stop there! Shopaholics like you can enjoy CashBack on Debit and Credit Card spends. Shop to your heart's content through our SmartBuy and PayZapp apps; the list is endless. This year we will show you how to get festive offers on loans so you can celebrate with your loved ones. Whether it's a new bike you have always wanted or to gift your wife her dream car, we let nothing come in the way of celebration. With the new normal, every product and service is available online, and we are bringing you all that you need right from the comfort and convenience of your home.

We have some of the best loan offers on festivals for salaried and self-employed professionals. With easy-to-meet eligibility criteria and rapid disbursal for pre-approved customers, you will find what you need with HDFC Bank Festive Treats. Plus, you can use our free online loan calculators to pre-plan your EMI payments and make your financial life that much easier.

Festive Treats loan offers during festivals:


Personal Loan:

With our Personal Loan, you can make every dream of yours come true irrespective of the quantum of requirement. Use the funds to take that online course or buy your loved ones a special gift this Diwali without dipping into your savings. Make the most of the Festive Treats offers on Personal Loan – get a loan with interest rates at 10.50% p.a. onwards*, loan in 10 seconds for select HDFC Bank customers, collateral free loan of up to ₹40 lakh, minimum documentation, flexible tenure from 12-60 months and more.

Apply for an HDFC Bank Personal Loan today!



Car Loan

With our offers on Car Loan, you can enjoy those drives in your dream car, a luxury in today's times. Festive Treats has a range of benefits for you - 8.80% p.a. interest rate onwards*, zero foreclosure charges and up to 100% funding for a Car Loan for buying a new car. Interest rates for used Car Loans start at 11.25% per annum* with zero foreclosure charges. (T&C Apply. Credit at sole discretion of HDFC Bank. Other charges and Taxes as applicable. Visit your nearest branch for more detail).

Drive home your dream car and apply for an HDFC Bank Car Loan today!



Gold Loan

Don't let the dust settle on your gold. You can make the most of our Gold Loan offers with, quick disbursal, loan in just 45 mins, overdraft facility available, interest payable only on the amount utilised, minimal documentation, 50% off on processing fee* and more. (T&C apply. Credit at sole discretion of HDFC Bank).

Pledge your existing gold as security and access funds immediately. Apply for a Gold Loan this festival season and enjoy attractive financing terms.



Loan Against Securities

Live for today while you stay invested in tomorrow. Avail Loan Against Securities and get interest rates at 10.75%* with a flat processing fee of ₹999 + taxes. (T&C apply. Offer applicable on Digital Acquisition only).

Fund a range of festive season without liquidating your securities. Apply for a Loan against Security instead.



CashBack offers on cards

Why miss out on these exciting offers? You can get attractive CashBack on Credit Card activation. Every bill payment or money transfer via your HDFC Bank Debit or Credit Card comes with a reward! Are you looking to buy a new iPhone? The right time is now; with Festive Treats, you can expect great Reward Points on purchases and so much more. With the HDFC Bank offers by your side, the festive season just got brighter and grander!



EMI offers during festivals

With our EasyEMI offers, this festive season just got brighter to bring home the new mobile phone, home electronics, or the new laptop for your work from a home desk. Save up to ₹10,000 with HDFC Bank Cards and EasyEMI when shopping for Apple products. You can also avail of cashback of up to ₹12,000 when you shop at Samsung Mobile using your HDFC Bank Credit Cards, EasyEMI and Consumer Loans.


How to get festive offers on loans

Watch out for our social media posts on Twitter and Instagram. Would you like to be reminded? You will even find our reminders on HDFC Bank NetBanking and MobileBanking! Make this festive season a moment to remember. So, don't miss out and bring home big surprises with HDFC Bank Festive Treats 2023!


​​​​​​​*Terms and conditions apply. The information provided in this article is generic in nature and for informational purposes only. It is not a substitute for specific advice in your own circumstances. Loans and cards at the sole discretion of HDFC Bank Limited. Loan disbursal is subject to documentation and verification as per Bank's requirement. Interest rates are subject to change. Please check with your RM or closest bank branch for current interest rates.