Education Loan- Things to know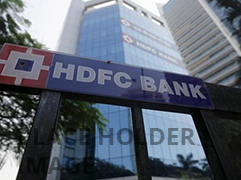 Education loans are a great way to make your children's academic dreams come true even if the expenses may now seem beyond your reach. The great thing about an education loan is that you need to begin repaying it only a year after your child completes the course. Here are some important features about an education loan that you should know.
Eligibility
You can get an education loan if you are an Indian student between 16 and 35 years. For international studies, you can get a loan for subjects such as management, engineering, medicine, computers, architecture, pure sciences, and several more. Visit your nearest branch to check whether your intended field of study is eligible for education loans.
Expenses Covered
Apart from the tuition fee, education loans cover several other expenses, including library and lab fees, costs of books, study material and equipment, computers, student insurance, study tours, field projects and travel expenses. Please check with you loan officer what additional expenses can be covered under the loan.
Co-applicant
You must have a co-applicant to apply for loans covering full-time programmes. The primary co-applicants can be parents, spouse or siblings, while secondary co-applicants can be members of your extended family. The co-applicant will need to undergo verification of age, identity, residence and signature. Income proof may also be required.
Tax Benefits
There are several financial benefits to an education loan, such as reducing the strain on your savings and not needing to redeem your long-term investments. But the tax benefit is the most significant, since interest on education loans is eligible for a tax rebate under Section 80 E of the Income Tax Act 1961.
Repayment
Unlike auto and home loans, EMIs on education loans become payable only after students finish their course. This is called a repayment holiday or moratorium period. The feature helps reduce stress among students and their families. The repayment schedule is completely flexible, along with the collateral and co-applicant terms. Besides, you get an attractive rate of interest and loan funds up to 100% of tuition fee.