Top 6 Benefits of Sukanya Samriddhi Yojana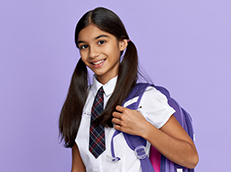 Looking for a way to save for the education and marriage expenses of your girl child? Sukanya Samriddhi Yojana, a deposit scheme launched as part of Prime Minister Narendra Modi's Beti Bachao Beti Padhao campaign in January 2015, has been gaining popularity among single families with girl children. With an objective to secure the future of the girl child, the scheme offers quite a few incentives to start saving, including three attractive tax benefits. 

To know more about the Sukanya Samriddhi Yojna Account, click here. 

Here's a list of all the essential benefits of opening a Sukanya Samriddhi Yojana Account:
1. Need a small amount of INR 250 for opening a Sukanya Samriddhi Yojana account
You can open an SSY deposit with a minimum deposit of INR 250, which was INR 1,000 before 5th July 2018.  Maximum deposit amount can be up to INR 1.5 lakh. Do note that it is mandatory to make a deposit until 15 years from the date of account opening, failing which the account will go under 'Account under default'. You can reactivate the account with a fine of INR 50 per year that you defaulted on making a deposit. The reactivation can happen until 15 years from account opening.
2. Helps save for your girl child's educational expenses
If you are a parent or a guardian of the girl aged less than 10 years, you are eligible to open a SSY Account for no more than two daughters. Here's the big bonus. After the girl turns 18, 50 per cent of the balance can be withdrawn to meet educational expenses. Proof of admission must be provided.
 3. The Triple Tax Benefits you cannot ignore

If the above reasons were not good enough, the scheme offers tax benefits that you just cannot refuse. 
A. Deposits up to INR 1.5 lakh is eligible for a deduction under Section 80C of Income Tax Act.
B. The interest earned on the deposit is tax-free. The interest is compounded annually. 
C. Even the amount you receive upon maturity is tax-free.

4. Attractive interest rates
The rate of interest offered on accounts opened between October 1, 2018, and 31 December 2018 is 8.6 per cent, one of the highest being provided on small saving schemes.
5. You only need to deposit for 15 years 
You need not make any deposits after 15 years until the deposit matures, which is 21 years from the date of account opening. You will continue to accrue the interest on the deposit. 
6. Premature withdrawal allowed under special circumstances
After 5 years of maintenance of the Deposit Account, if the bank or post office finds that maintenance of the account is causing financial burden on the girl child for medical reasons or death of a guardian, premature withdrawal will be allowed. Premature withdrawal is allowed even in case of death of a guardian or parent. 

You can also close the Account prematurely if the beneficiary is to get married after attaining the legal age of marriage of 18 years. (Intent of marriage should be notified a month before wedding of up to 3 months after the marriage). 

For any other reason, you can ask for the Account closure, and you will still receive the deposit with interest earned at the rate of interest applicable on post office Savings Bank Accounts.
Opening an HDFC Bank Sukanya Samriddhi Yojana Account is easy. Contact your closest HDFC Bank Branch now!