What is a Salary Account?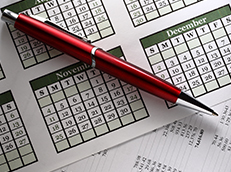 Salary Accounts are a convenient way of paying the monthly salaries from the employer to the employee. It not only makes it easy for the employer, but also gives 'Salary Account' benefits to the employee.
By definition, a Salary Account is a type of Savings Account, in which the employer of the account holder deposits a fixed amount of money as 'salary' every month.
Who can open a Salary Account?
A business (employer) has to tie-up with a bank to open Salary Accounts for its employees. Every month the amount payable as salaries are transferred in bulk into all respective accounts. If you do not have an account with the bank your employer has a tie-up with, then the employer can assist in opening an account there.
Therefore, a Salary Account cannot be opened by just any individual; it has to be a tie-in between a business and a bank.
Benefits of a Salary Account
A Salary Account offers more benefits (compared to savings account) as it is more profitable to the bank due to its nature of receiving a fixed amount of money every month. This makes it a fixed source of CASA, which augurs well for the bank's business.
The benefits that a Salary Account holder receives, may vary from bank-to-bank. Within a single bank too, there may be different types of Salary Accounts offering various benefits. However, there are certain common benefits that come with a Salary Account – zero minimum balance, free cheque book / passbook / e-statements, Debit Cards, NetBanking, Phone Banking, online fund transfer, Demat Account/services, loan conveniences, Credit Card offers, utility bill payments, etc.
Difference between Salary Account and Savings account
A Salary Account is a type of Savings Account, but there are a few differences between two:
| | |
| --- | --- |
| Salary Account | Savings Account |
| Can be opened only by an employer | Can be opened by any eligible individual |
| Zero-balance account | Minimum balance needs to be maintained on monthly/quarterly basis |
| More benefits to the account holder | Benefits offered usually have a fee attached |
| Main purpose: monthly credit of salary | Main purpose: encouraging savings |
| Interest between 3-6% paid | Interest between 3-6% paid |
Conversion of accounts
If your salary is not credited in the Salary Account for three successive months, then your account is converted from a Regular Salary Account to a Regular Savings Account. Therefore, it is obvious that all the facilities and benefits associated with the Salary Account are replaced by that of a Regular Savings Account.
On the other hand, if you join a company that has a Salary Account tie-up with a bank in which you already hold a Savings Account, then on request, the bank can convert it into a Salary Account.
Other features
Besides the monthly salary credit in the Salary Account, you can also
deposit cash and cheques in it (if amount of cash deposited is large, declaration of the source is needed)
transfer money to and from the Salary Account
withdraw money
Read more on how to deposit cash in your Salary Account.
With HDFC Bank InstaAccount open a Savings Account instantly in a few simple steps. It comes pre-enabled with HDFC Bank NetBanking & MobileBanking and you can enjoy Cardless Cash withdrawals. Click here to get started!
* The information provided in this article is generic in nature and for informational purposes only. It is not a substitute for specific advice in your own circumstances.