ThisPageDoesNotCntainIconInvest

It's the best time to become an Equity Investor
It's the best time to become an Equity Investor...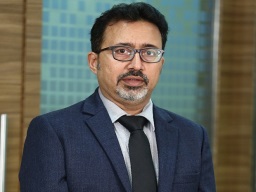 Dipen Sheth
Head - Equity & Strategic Marketing, HDFC Securities
The Coronavirus has infected over 8.6mn worldwide and killed almost 4.4 lakhs (updated as at 18th June) and counting. Stock markets have crashed and are extremely volatile. Experts are spewing all kinds of advice that may sound confusing. Truth is, we cannot predict how the situation will turn out in spite of taking all possible measures. At this point we don't know where the stock markets will go but in the coming quarter or even in a year.
So, the question is how should we plan our investments? And should stock market be even an option to invest?? Frankly, I believe this is the BEST time to become an equity investor.
Surprised?
Let me make things simple by starting with the fundamental planning pillar:
Asset allocation.
The younger you are, the more you should allocate to equity (stocks, MFs and F&O exposures combined).
Thumb rule is
100 – (Your age) = % of your net worth should go into equity. 

A thirty-year-old risk lover would put 100 - 30 = 70% of net worth into equities, but a more conservative person would allocate just 70 - 30 = 40% of net worth here.

The rest should go to fixed income, gold and others.
Now, here's the good news; if have allocated less equity basis the above calculation then the Coronavirus induced market crack is actually a good time to start allocating to equity!
I know it is not an easy decision. But if you are reading this then investing in equity is on your mind.
My suggestion would be take the opportunity of situation, invest for the long term.
Since we know you want to try it out we are giving
HDFC Demat + Trading account instantly with no documentation
Open Digitally. Click here to get started
Disclaimers –
Sebi Registration& Disclaimer - https://www.hdfcsec.com/article/disclaimer-1795
​​​​​​​Investment in securities market are subject to market risks, read all the related documents carefully before investing