ThisPageDoesNotCntainIconInvest

Greed and fear are both riding a neurotic Karma cycle
Greed and fear are both riding a neurotic Karma cycle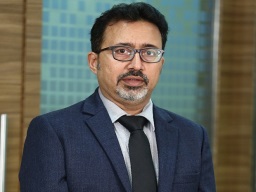 Dipen Sheth
Head - Equity & Strategic Marketing, HDFC Securities
Your shares have cracked, your MFs are bleeding. In just few a months, the Coronavirus has decimated stock markets. If this isn't pain enough, you have almost every market 'expert' offering a stream of philosophical market advice on how to tackle this tsunami. Greed and fear are both riding a neurotic Karma cycle. Every investor, citizen and human being wants to know: what's the truth and how do we navigate through this storm?
The answer is less glamorous and decidedly more painful than what the mavens are willing to admit: Nobody has a clue! The only thing that is definitely clear is that the real world, not just the financial world, is in serious trouble. The apparent incurability of the virus, its exponential global spread and the disruptions on full display tell us that its impact on the real economy is far more debilitating that what most spread sheet analysts are comforting us. With the frantic and coordinated efforts being made to invent vaccines and drugs plus the massive administrative actions to 'flatten' the propensity of the virus to spread, maybe humankind will have the last laugh. 
The first step to repair your portfolio may actually involve selling (at least the really bad, low quality stuff) at every bounce. A hard look is needed at the quality of your holdings, not how much you've lost. If buying a high-quality business at 'any price' worked in the trailing few years in India, it may well be that selling a low quality business at 'any price' will work here on! Staying wedded to such duds in your portfolio destroys self-esteem and blunts your investment mind-set. Make a 'detox' exit from these stocks and don't regret what price you exited at.
For your MF exposures, a ruthless review of your existing MFs (SIPs and Lump Sum holdings) is required. Several debt funds, too, have suffered mark downs owing to reckless purchases of securities issued by less than credible firms. Any FM who invested in equity or debt issued by DHFL, Yes Bank or Indiabulls (for example) needs to be asked some tough questions.
Meanwhile, volatility is the staple food of the compulsive trader. So if you enjoy 'playing at the tables' for entertainment, do it. But do it with small (and frequent) bets. And be disciplined enough to cut your losses as per your trading strategy. Aspire to make only 'net net' profits over time, and not to get all your bets right! Finally, the most important thing to know is that once the markets turn around(we really don't know when this will happen or how or why), the money-making opportunity will be too good to pass.

So why not make it with us, Switch to HDFC Bank:
2.6 Million+ Customers | Zero* Account Opening Charges | 4X Buying Power with e-Margin** | Access Global Markets*** | Dedicated Assistance
To begin, click here (HDFC DigiDemat + Trading Account). Open Account Digitally with no documentation
Disclaimers –
Sebi Registration& Disclaimer - https://www.hdfcsec.com/article/disclaimer-1795
Investment in securities market are subject to market risks, read all the related documents carefully before investingMutual fund investments are subject to market risks, read all scheme related documents carefully.
*Demat account opening is free for all. Trading account T&C Apply
**MTF is subject to the provisions of SEBI Circular CIR/MRD/DP/54/2017 dated June 13, 2017, and the terms and conditions mentioned in rights and obligations statement issued by HDFC Securities Ltd.
***Involvement of HDFC securities is restricted to Referral only. HDFC securities does not offer this product directly to customers