Unit Linked Insurance Plans
25 April 2017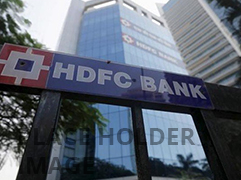 ULIP, or Unit Linked Insurance Plan, is an insurance product which provides one plan but two-pronged benefits - protection and investment, insurance as well as wealth creation.
The way a ULIP works is that a part of your premium is put aside for providing life cover while the rest is invested into funds of your choice. These funds will earn you market-linked returns and can either be equity or debt or a mix of both.
ULIPs' structure
The worth of your fund's unit is calculated by dividing the total value of the investment by the number of units. You choose the fund and your premium is invested in it after deducting charges by cancelling a certain number of units. These are charges for insurance cover, fund management, etc.
Why do I need it?
Choose your life cover: ULIPs give you the freedom to choose the life coverage amount which can go to more than 100 times of your annual premium.
Choose your investment: ULIPs allow you to decide the fund type for investment – equity, debt or balanced. You also have the flexibility to Switch time to time between them according to your needs.
Allows you flexibility: ULIPs give you the flexibility to make partial withdrawals, usually without charge, from your fund to take care of urgent expenses. You can also opt for single premium additions to make additional investments.
Helps you plan as per your goal: ULIPs are designed to take care of your future goals like creating wealth, securing your child's future and planning your retirement.
Avail of tax benefits: You get tax advantage on premium payments while growth on investments, debt-equity Switch and maturity benefits are tax-free.
Who should buy ULIPs?
ULIPs are good for those who:
Are happy being involved in their investment by monitoring their portfolios and making a Switch whenever suitable.

Can stay invested with a long-term horizon.

Have diverse risk profiles.