content/bbp/repositories/723fb80a-2dde-42a3-9793-7ae1be57c87f?path=/Menu Icons/08d-invest-icon-large-off.pngINVEST
content/bbp/repositories/723fb80a-2dde-42a3-9793-7ae1be57c87f?path=/Menu Icons/mutual_funds.svgMutual Funds (ISA)
content/bbp/repositories/723fb80a-2dde-42a3-9793-7ae1be57c87f?path=/Menu Icons/mutual_funds.svgKnowledge Center
ThisPageDoesNotContainIcon

Fund Of The Month
Fund of the Month: : Nippon India Large Cap Fund


Fund Manager: Ashutosh Bhargava, Sailesh Raj Bhan
SEBI Categorisation: Large Cap Fund


Type & Investment Objective
The primary investment objective of the scheme is to seek to generate long term capital appreciation by investing predominantly into equity and equity related instruments of large cap companies. The secondary objective is to generate consistent returns by investing in debt, money market securities, REITs and InvITs.
Fund Commentary
Outlook
As per the AMC, global markets faced a negative month in August 2023. China's Manufacturing PMI remained in contraction. The US Dollar strengthened. Despite Chinese Government fiscal stimulus measures, base and industrial metal prices remained volatile. Brent crude rose as the market's supply remained tight post supply restrictions by OPEC+ in previous months.
Domestic macro trends have been resilient despite global uncertainty. Green shoots are visible on the industry Capex recovery which may be supported by Production Linked Incentive (PLI), Localization, China+1. India's external sector situation continues to improve led by strong services exports and lower imports. We are also witnessing early signs of recovery in rural demand.
While valuations remain challenging in the near term, the AMC believes that medium to long term opportunities remain strong for India, driven by investment cycle and policy reforms. The AMC continues to focus on domestic demand related sectors as growth and earnings certainties may be higher in related segments.
Sectoral Overweights
Consumer Discretionary: Strong demand, low commodity prices, higher capacity creation
Industrials: PLI, Make in India thrust, China+1, Europe+1, improved business confidence
Financials: Better asset quality, adequately capitalized, strong credit growth
Sectoral Underweights
Energy: Lower earnings visibility in the backdrop of current geodpolitical events
Materials: Muted growth outlook
IT: Global slowdown concerns likely to impact growth and sentiment
Sectoral Attribution – Fund Vs Benchmark – 1 Year Performance
Positive impact mainly from Industrials, Consumer Discretionary and Financials. Stock selection largely contributed to the outperformance in Industrials, Consumer Discretionary and Financials.
This fund is recommended for investors with an investment horizon of 2-3 years, in line with investors' individual risk profile and product suitability.
Top Holdings                                                                                                     ( As on 31 August 2023 )
| | | | |
| --- | --- | --- | --- |
| Company | % Allocation | Sector | % Allocation |
| HDFC Bank Ltd. | 9.71 | Banks & Finance | 35.01 |
| ICICI Bank Ltd. | 6.05 | FMCG | 20.22 |
| Reliance Industries Ltd. | 5.77 | Oil & Gas, Energy | 12.34 |
| State Bank Of India | 4.96 | IT | 7.22 |
| Larsen & Toubro Ltd. | 4.60 | Capital Goods | 5.25 |
| Total | 31.09 | Total | 80.04 |
Returns (%)                                                                                           (As on 31 August 2023 )
| | | |
| --- | --- | --- |
| Period | Fund | S&P BSE 100 TRI |
| 3 Months | 6.77 | 3.18 |
| 6 Months | 21.89 | 15.40 |
| 1 Year | 25.18 | 16.14 |
| 3 Years | 30.56 | 22.55 |
| 5 Years | 15.13 | 14.03 |
| Since Inception | 12.37 | -- |
Absolute for <= 1 year and compounded annualized for > 1 year
Scheme Features


Options: Growth and Dividend
Minimum Investment amount: Rs. 100
Load Structure Exit Load: "If redeemed bet. 0 Day to 7 Days; Exit Load is 1%;
Benchmark Index: S&P BSE 100 TRI
Aug 2023 [Fund Size in Crs] 15,855.03
NAV: 52 Week High / Low: Rs. 64.66 / 51.69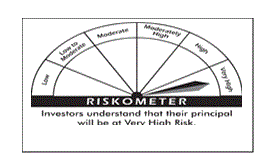 This product is suitable for investors who are seeking*:
Long term capital growth.
Investment predominantly into equity and equity related instruments of large cap companies.
Source for entire data stated above is ACEMF & ICRA Analytics Ltd. (For Disclaimer of ICRA Analytics Ltd, refer https://icraanalytics.com/home/disclaimer)


Disclaimer: This document has been prepared on the basis of publicly available information, internally developed data and other sources believed to be reliable. HDFC Bank Limited ("HDFC Bank") does not warrant its completeness and accuracy. This information is not intended as an offer or solicitation for the purchase or sale of any financial instrument / units of Mutual Fund. Recipients of this information should rely on their own investigations and take their own professional advice. Neither HDFC Bank nor any of its employees shall be liable for any direct, indirect, special, incidental, consequential, punitive or exemplary damages, including lost profits arising in any way from the information contained in this material. HDFC Bank and its affiliates, officers, directors, key managerial persons and employees, including persons involved in the preparation or issuance of this material may, from time to time, have investments / positions in Mutual Funds / schemes referred in the document. HDFC Bank may at any time solicit or provide commercial banking, credit or other services to the Mutual Funds / AMCs referred to herein.


Accordingly, information may be available to HDFC Bank, which is not reflected in this material, and HDFC Bank may have acted upon or used the information prior to, or immediately following its publication. HDFC Bank neither guarantees nor makes any representations or warranties, express or implied, with respect to the fairness, correctness, accuracy, adequacy, reasonableness, viability for any particular purpose or completeness of the information and views. Further, HDFC Bank disclaims all liability in relation to use of data or information used in this report which is sourced from third parties.


HDFC Bank House, 1 st Floor, C.S. No. 6 \ 242, Senapati Bapat Marg, Lower Parel, Mumbai 400 013. Phone: (91)-22-66527100, ext 7111, Fax: (91)-22-24900983 \ 24900858
HDFC Bank is a AMFI-registered Mutual Fund Distributor & a Corporate Agent for Insurance products.
Mutual fund investments are subject to market risks, read all scheme related documents carefully.