Our Businesses
Range of services across wholesale, corporate and retail

Our Business Segments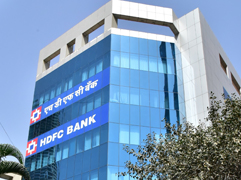 HDFC Bank caters to a wide range of banking services covering commercial and investment banking on the wholesale side and transactional / branch banking on the retail side. The bank has three key business segments:
Retail Banking  
HDFC Bank's Retail business is targeted at individuals, salaried professionals, micro and small businesses, such as kirana stores, Self Help Groups (SHGs), and Non-Resident Indians (NRIs). The Bank caters to this segment by customising its products and services. It enjoys a strong position in the Auto Loan and Personal Loan businesses and a leadership position in the Payments business. The Bank also offers Wealth Management Services to High Networth Individuals (HNI). 


Products and Services​​​​​​
Auto Loans 
Credit and Debit cards 
Personal Loans 
Home Loans 
Gold Loans 
Mortgages 
Commercial Vehicle Finance 
Retail Business Banking 
Savings Account 
Current Account 
Fixed and Recurring Deposits 
Corporate Salary Accounts 
Construction Equipment Finance 
Agri and Tractor Loans 
SHG Loans 
Kisan Gold Card 
Distribution of Mutual Funds, Life, General and Health insurance 
Healthcare Finance 
Offshore loans to NRIs 
NRI deposits 
Small ticket working capital loans 
Business loans 
Two-wheeler loans 
Loans Against Securities 
Home Loan/Mortgages Business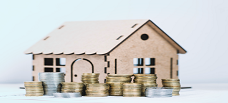 Post the merger with HDFC Limited, HDFC Bank has secured a strong home finance brand. HDFC Limited was a pioneer in the Housing Loan Finance market in India and over the years built a strong brand equity. While the Bank has been sourcing loans on behalf of HDFC Limited, it now offers a wide range of housing loans to cater to the varied needs of customers across income brackets. These include loans to individual borrowers, salaried persons, working professionals as well as the self-employed.   


Products and Services​​​​​​
​​​​​​​

Housing Loans 


Home Loans: Purchase of a new apartment from a developer or a development authority or purchase of resale properties 
Rural Housing Loans 
Affordable Housing – HDFC Reach Loans 
Refinance – Home Loan Balance Transfer 
Housing Loans for Non-Resident Indians (NRIs) 


Other Home Loan Products 


House Renovation Loans 
Home Extension Loans 
Top up Loans 


Other Loans 
​​​​​​​
Loan Against property ​​​​​​​
Wholesale/Corporate Banking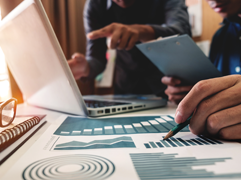 The target segment for this business is large corporates, PSUs, Government, and multinational corporations. For these customers, the Bank provides a wide range of commercial and transactional banking services, including working capital finance, trade services, transactional services, and cash management. The Bank is also a leading provider of structured solutions, which combine cash management services with vendor and distributor finance for facilitating superior supply chain management for its corporate customers. Based on its superior product delivery, service levels and strong customer orientation, the Bank has made significant inroads into the banking consortia of a number of leading corporates. It is recognised as a leading provider of cash management and transactional banking solutions to corporate customers, mutual funds, stock exchange members and banks.
​​​​​​​ 
The Investment Banking business helps companies raise capital through the Debt Capital Markets and Equity Capital Markets and offer rupee loan syndication services. It also offers advisory services to its clients. 
​​​​​​​
Products and Services​​​​​​
Working Capital Facilities  
Term Lending 
Project Finance 
Debt Capital Markets 
Mergers and Acquisitions 
Trade Credit 
Supply Chain Financing 
Forex and Derivatives 
Cash Management Services 
Wholesale Deposits 
Letters of Credit and Guarantees 
Custodial Services 
Correspondent Banking 
Construction Finance  


​​​
Commercial and Rural Banking (CRB) 

The Bank's Commercial and Rural Banking (CRB) Group was set up in Financial Year 20-21 and has been identified as a growth engine. Its target customer segment is Micro, Small and Medium Enterprises (MSMEs), emerging corporates, commercial agriculture, small and marginal farmers, healthcare finance, equipment finance and commercial transport companies. All these businesses have a strong presence in the Semi Urban and Rural (SURU) locations where the Bank has about half its branches. This vertical is also important as its disbursals help the Bank in meeting a large part of the Priority Sector Lending requirements. 
​​​​​​​​​​​​​​
Products and Services​​​​​​
Working Capital Loans  
Term Loans 
Supply Chain Management 
Project Finance 
Export Finance 
Tractor Finance 
Infrastructure Finance 
Crop Loan/Farmer Finance 
KCC 
Dairy/Cattle Finance 
Liabilities 
CASA Accounts 
Fixed Deposits 
Salary Account 
Trade Finance 
Bank Guarantee/LCs 
International Trade 
FX Advisory 
Trade Flows & Derivatives 
Treasury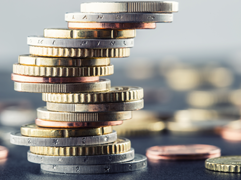 The Treasury is the custodian of the Bank's cash/liquid assets and manages its investments in securities and other market instruments. It manages the liquidity and interest rate risks on the balance sheet and is also responsible for meeting statutory reserve requirements. The Treasury earns a fee income from transactions that customers undertake with the Bank, while managing their foreign exchange and interest rate risks. 
​​​​​​​​​​​​​​
Products and Services​​​​​​
Foreign exchange & derivatives 
Solutions on hedging strategies 
Trade solutions - domestic and cross border 
Bullion 
Debt capital markets 
Equities 
Research - Reports & commentary on markets and currencies 
Asset liability management 
Statutory reserve